How To Find

High Paying

Website Design or Digital Clients.
This is For You if You Are A Web Designer, Digital Marketer, SEO Expert, Graphic Designer, Animation Expert and Copywriters. You Don't Need Advertising. No Freelancing Like Fiverr , Upwork etc.
In This Step By Step Video Training You Will Learn:
How And Exactly Where To Find Local Clients Who Are Ready to Pay You Between 200k To 500k For Your Skills and Expertise.
The Right Way To Contact These Clients To Get Them To Give You Their Project To Handle Without Denial.
How To Find International Clients From Any Part Of The World Ready To Pay You In Dollars For Your Skill and Talent..
You Will Learn How To Get Them To Pay Directly Into Your Bank Account Without Any Issues..


You Are Not Alone! See Real Life Testimonials


90% Of Web Developers and Digital Gurus Are Broke.

They Still Envy Yahoo Boys.
Why Do That When You Have The Most Lucrative Skills In The World.
Anyway, I know the reason. The reason is not because you are not good at what you do.

Infact it is not the best Designer, Digital Marketer or Content Creator that make the biggest pay. It is the one who knows where to find his clients and get them to pay that is the Pro.

In This Step By Step Training Video Tutorials I will Reveal To You, How I and My Students, Get High Paying Clients Who Keep Coming Back. Note This is Not Fiverr, Upwork or Those Freelancing Websites Where You Have To Be Ranked And Deranked Before Making Sales.
I am Not The Smart Type
Who Goes Out To Submit Proposals.

I sit down with my Computer
And Command Clients
You Will Sit Down In Your House With Your Computer And Get These High Paying Clients. To Be Born Poor Is Not Bad, But To Die Poor Is A Curse. Change Your Financial Status Today, Get High Paying Clients And Continue To Close Sales Even Without Spending A Dime Running Facebook Ads, Google Ads Or Instagram Ads.
You will Discover A Pool of Local Clients Waiting For You
You Will Get My Blueprint of How To Attract These Clients
Also You Will Discover Where To Find International Clients Who Really Need Your Skill Set
And You Will Discover The Trick To Get Them To Give The Job And Get Them To Pay Directly To Your Bank Account
My Friend Decide Now How You Want

Your Year 2021 To Look Like.
Are You Still Going To Remain Broke? Send Me Your ANswer On Whatsapp


WHO AM I AND WHY YOU MUST LISTEN TO ME NOW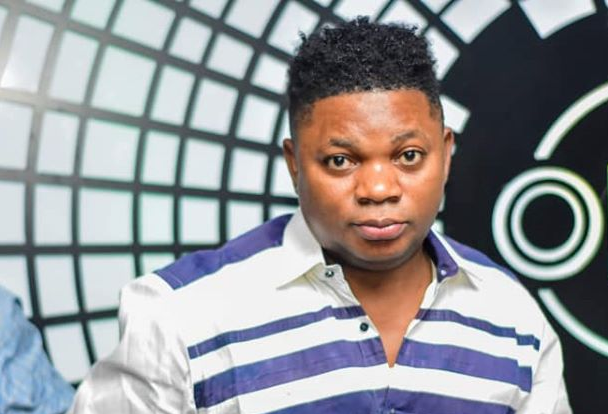 My name is Ajayi Adebayo. People call me the dollar man, not because I am a yahoo boy, but because I know how to command money on the Internet. Not only that, I also know how to teach people this same skill, which I have used to empower over 3,500 young people, and make many millionaires. One good thing about me is that I will not give up on you unless you succeed.

Do You Want To Connect With Me One On One? Chat Me On Whatsapp 07067116962.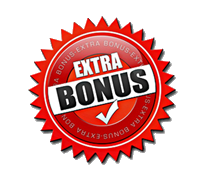 I will Give You Access

To Over 3, 000 WordPress Themes and 3, 000 Plugins with Life Updates
This alone cost over N450, 000. The reason I am doing this is to ensure you deliver top notch project if you are a Web Developer, so that you always have repeated customers. But I will Only Give Those Who Order Today.
WITHIN
THE NEXT FEW DAYS, I'M GIVING YOU ACCESS TO THIS FOR JUST ₦4, 999
INSTEAD OF
₦65, 000
YOU CAN MAKE A TRANSFER OF N4,999 ONLY TO ZENITH BANK . WEBIIT TECHNOLOGIES 1013612455. After payment, please send your name, email, phone number and proof of payment to info@webbiitmedia.com or on Whatsapp at 07067116962
One-Time Only Payment – Instant Download
Frequently Asked Questions & Answers
Can I Chat You In case I Have A Question?
Yes, Chat me on Whatsapp 07067116962. I respond to Whatsapp Messages Faster.
After Payment How Do I Access This?
You WIll Be Immediately Redirected To The Download Page If You Make Payment Online. But If You Did A Transfer, Please Send Details to my Whatsapp 07067116962 and I will Give You Access Immediately
Are You Sure I will Succeed With This?
You Will Definitely Be Wowed How This Will Bring You More Money, More Clients and More returning Clients. This is Something You Have Never Seen Before. I can Assure You That.
I am Not A Web Designer, But I am A Creative Designer, WIll This Work For Me?
Yes!!! The Strategy Shared Will Definitely Work For You Even If You Are A Graphic Designer, SEO Expert, Digital Marketer, Animation Expert, Content Writer e.t.c
Copyright 2020 - - All Rights Reserved.